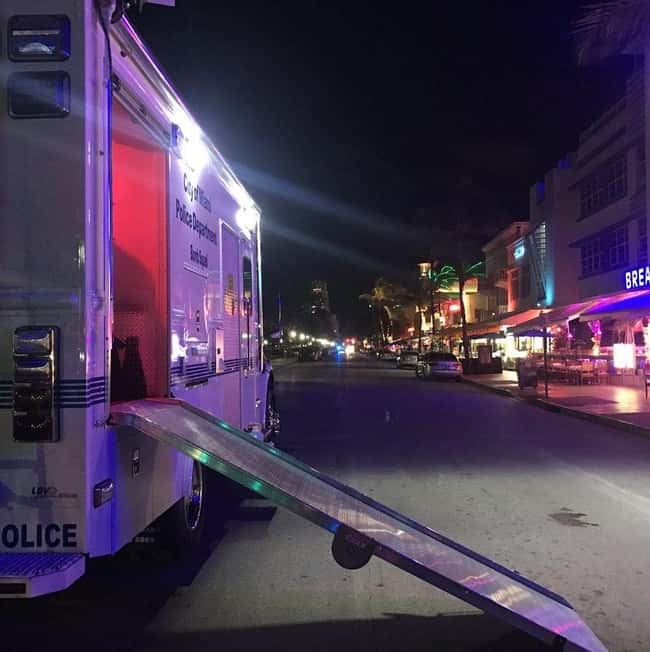 Buckle in – this story has multiple elements of surprise.
An unidentified man in Miami hailed an Uber on January 9. Not a strange event by itself, right? He then forced his Uber driver to help him rob a bank. And then the Uber driver, called Mikebilly So-Focused, broadcasted it on Facebook Live. And that's not even the craziest part. The man – dressed in a suit and tie – took the cash he stole from a South Beach credit union and started handing it out to people on the street, all while Mikebilly kept filming.
"I'm going to surrender once I give away this money to people who are poor, then I'll surrender," the man said on the video. Why was he so riled up? He explains: "I want people to listen to me and for them to stop lying to us. They're lying to us. They're telling us that Russia hacked the election and they're trying to start a war."
Naturally he finished his crime spree by calling in a bomb threat.